My Blog
Posts for: October, 2013
By Daniel P. Jones, DDS, Inc.
October 30, 2013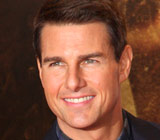 It's no surprise that plenty of teenagers go in for an orthodontic evaluation and come out wearing braces. But sometimes, an observant orthodontist may notice that an adult's smile could use a little bit of improvement, too. Even an adult like — Tom Cruise?
That's exactly what happened to the star of Top Gun, Rain Man and the Mission Impossible franchise. Cruise, then 39, was taking one of his children for orthodontic work when it was pointed out that the leading man's teeth were also out of alignment. So he opted for braces too.
"Yes, Tom Cruise has braces," said his publicist when the star appeared, sporting his new orthodontic appliances. "To him, it's no big deal." Cruise chose to get the relatively inconspicuous ceramic type, with only a thin wire visible in front of his teeth. He wore them for about a year and a half, having them temporarily removed when it was time to make a movie.
Ceramic braces are a popular choice among adult orthodontic patients, many of whom find that less noticeable orthodontic appliances fit in better with their personal or professional lifestyle. Clear aligners also provide a virtually invisible option. We can help you decide which appliance would best meet your needs. But the first step is a thorough evaluation of your periodontal health.
Is it Risky Business to get braces as an older adult? Not usually — but if you do show signs of periodontal disease, which is more prevalent in adults than teens, it's important to bring it under control before beginning your orthodontic treatment. There are also a few medical conditions, such as heart-valve disease, severe uncontrolled diabetes, and leukemia, which might preclude treatment.
For most people, however, orthodontics offers a great way to improve your appearance and boost your self-confidence — even if you're not a movie star. It is estimated that three-quarters of adults have some form of orthodontic problem; and studies have shown that orthodontic treatment can enhance an adult's career opportunities and social life.
So, if you're looking for a better smile at any age, don't hesitate to contact us or schedule an appointment to discuss your treatment options. You can learn more in the Dear Doctor magazine article "Orthodontics For The Older Adult."
By Daniel P. Jones, DDS, Inc.
October 15, 2013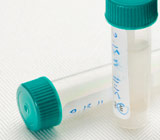 You've probably never thought of the saliva swishing around in your mouth as amazing. The fact is, though, life would be a lot harder without it. Digestion would be quite unpleasant without its enzymes breaking down food during chewing; the soft tissues of our mouth would suffer more environmental abuse without its protective wash; and without its ability to neutralize acid, our tooth enamel would erode.
What's also amazing is what saliva can reveal about our health. As researchers discover more about this phenomenon, it's leading to better and less invasive ways to diagnose disease.
Similar to blood, saliva is composed of proteins containing RNA and DNA molecules which together hold the genetic instructions the human body needs to reproduce cells. We can therefore test saliva for health conditions as we do with blood, but with less invasive collection techniques and far less hazard to healthcare workers from blood-borne diseases. For example, doctors now have a saliva test that can detect the presence of HIV viruses that cause Acquired Immune Deficiency Syndrome (AIDS). Another saliva test will soon be available that can test for hepatitis.
Unfortunately, only a few such tests now exist. Researchers must first identify and then catalog saliva's biomarkers, protein molecules that correspond to specific health conditions — a daunting task since most are marked not by one but hundreds of proteins. Then it's a matter of developing diagnostic devices that can detect these biomarkers.
Although that too is a huge task, existing technology like mass spectrometry (already used to help detect early stages of oral cancer) could be a promising starting point. This process measures the portion of the light spectrum emitted by a molecule, a feature that could help identify a saliva protein by its emitted light signature.
Thanks to the work of these researchers, many of them in the dental profession, information about our bodies contained in saliva may soon be accessible. That accessibility may lead to earlier diagnoses and more successful treatment outcomes.
If you would like more information on saliva and your oral health, please contact us or schedule an appointment for a consultation. You can also learn more about this topic by reading the Dear Doctor magazine article "Secrets of Saliva."