My Blog
Posts for: May, 2019
By Daniel P. Jones, DDS, Inc.
May 17, 2019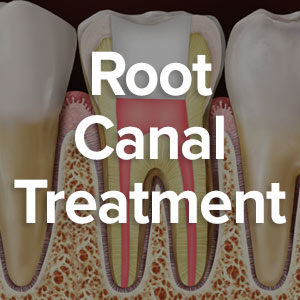 Every year U.S. dentists perform around 25 million root canal treatments and save countless teeth from the ravages of decay. But if you search "root canal" on the Internet, you might encounter an unsettling charge against this tooth-saving treatment—that it causes cancer.
Root canal treatments are routinely used when tooth decay has infected the pulp, the innermost layer of a tooth. During the procedure, we access the pulp and remove all the infected tissue. We then fill the empty pulp and root canals, seal the access hole and later crown the tooth to prevent further infection. Without this intervention, the decay can continue to advance toward the roots and supporting bone, putting the tooth in imminent danger of loss.
So, is there any credibility to this claim that root canal treatments cause cancer? In a word, no: there's no evidence of any connection between root canal treatments and cancer—or any other disease for that matter. On the contrary: root canals stop disease.
As with other types of urban legends and internet hype, the root canal-cancer connection may have arisen from another discredited idea from the early 20th Century. A dentist named Weston Price promoted the notion that leaving a "dead" organ in the body led to health problems. From his perspective, a root canaled tooth with its removed pulp tissue fit this criterion.
In the mid-1950s, dentistry thoroughly examined Dr. Weston's theory pertaining to treatments like root canals. The Journal of the American Dental Association devoted an entire issue to it and found after rigorous scientific inquiry that the theory had no validity in this regard. Another study in 2013 confirmed those findings. In fact, the later study instead found that patients who underwent a root canal treatment had a 45 percent reduction in oral cancer risk.
Given the freewheeling nature of the Internet, it's best to speak with a dental professional about your oral health before trusting a post or article you've found online. Not only are they more informed than an unverified online source, they would certainly not knowingly subject you to a procedure to save a tooth at the expense of your health.
If you would like more information on root canal treatment, please contact us or schedule an appointment for a consultation. You can also learn more about this topic by reading the Dear Doctor magazine article "Root Canal Safety."
By Daniel P. Jones, DDS, Inc.
May 07, 2019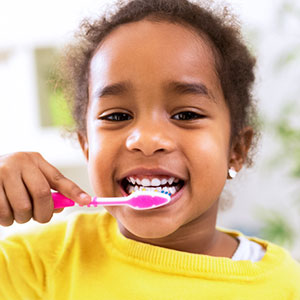 While dental diseases tend to be a greater concern as we get older, they also pose a potential threat to children. A particular type of tooth decay called early childhood caries (ECC) can severely damage children's unprotected teeth and skew their normal dental development.
Fortunately, you can protect your child's teeth from disease with a few simple practices. First and foremost: start a hygiene habit as soon as possible to remove disease-causing bacterial plaque. You don't have to wait until teeth appear, either: simply wipe the baby's gums with a clean wet cloth after nursing to minimize the growth of oral bacteria.
When their teeth do begin to erupt, you can switch to brushing (you can add flossing as more teeth erupt—but until the child shows appropriate dexterity, you'll need to do it for them). For infants, brush gently but thoroughly with a soft-bristled brush and a smear of fluoride toothpaste. When they grow older you can increase the toothpaste to a pea-sized amount. And as soon as you can, get them involved with learning to perform these vital habits on their own.
You should also limit your child's consumption of sugar. Our favorite carbohydrate is also a favorite of bacteria, who consume any remnants in dental plaque as a primary food source. So, keep sugary snacks and foods to a minimum and limit them mainly to mealtimes. And don't put a baby to sleep with a bottle filled with a liquid containing sugar (including formula and breastmilk).
Finally, begin taking your child to the dentist regularly by their first birthday for routine cleanings and checkups. Besides removing any hard to reach plaque, your dentist may also apply sealants and topical fluoride to help protect and strengthen tooth enamel. Regular visits make it more likely to detect the early signs of decay, before it does extensive damage. And beginning early makes it less likely your child will develop a fear of dental visits that could carry on into adulthood.
These and other steps will go a long way in protecting your child's teeth and gums so they develop normally. A little prevention and protection will help ensure a happy, healthy smile later in life.
If you would like more information on helping your child develop healthy teeth and gums, please contact us or schedule an appointment for a consultation. You can also learn more about this topic by reading the Dear Doctor magazine article "Top 10 Oral Health Tips for Children."