My Blog
Posts for tag: pregnancy
By Daniel P. Jones, DDS, Inc.
October 09, 2018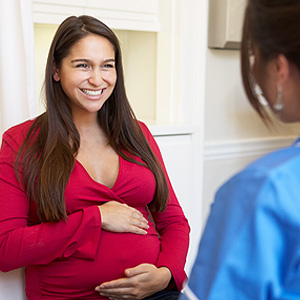 During pregnancy, your body isn't the only part of your life that changes. Instead of "me," you're now thinking about "us"—you and the new person growing inside you. Because of this change in focus you may be re-examining your current habits to see if any could adversely affect your baby.
If you're concerned your regular dental visits might be one of these, don't be. Both the American Congress of Obstetricians and Gynecologists (ACOG) and the American Dental Association (ADA) recommend continuing regular dental exams and cleanings even during pregnancy.
In fact, professional dental care is often more important during pregnancy. Because of hormonal changes, you may develop food cravings for more carbohydrates like sugar. Unfortunately, eating more sugar could increase your risk for dental diseases like tooth decay and periodontal (gum) disease.
These same hormonal changes can also make you more prone to gum disease. There's even a specific form of it known as pregnancy gingivitis that often occurs in expectant mothers. You may also experience "pregnancy tumors," large, reddened areas of swelling on the gums.
To decrease your risk of pregnancy-related dental disease, you should certainly keep up your regular dental visits—and more if you begin to notice signs like swollen or bleeding gums. And although it's usually best to postpone elective procedures like cosmetic dental work, you should be able to safely undergo any essential treatment for disease even if it requires local anesthesia. But do discuss any proposed dental work with both your dentist and obstetrician to be sure.
There are also things you can do for yourself during pregnancy that support your dental health. Be sure you're practicing good oral hygiene habits like daily brushing and flossing. And by all means eat a well-balanced diet and restrict your sugar intake if at all possible. Taking care of these things will help you avoid dental problems and help make this memorable time in your life as joyous as possible.
If you would like more information on caring for your teeth during pregnancy, please contact us or schedule an appointment for a consultation. You can also learn more about this topic by reading the Dear Doctor magazine article "Dental Care During Pregnancy."
By Daniel P. Jones, DDS, Inc.
October 27, 2014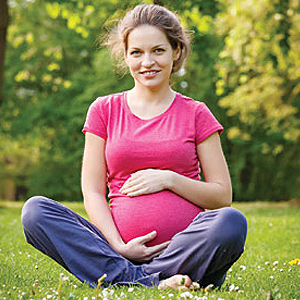 Pregnancy is an exciting time in a woman's life — but it can also generate a lot of questions about both the mother's and the baby's health. The realm of dental care is no exception.
Here are a few of the questions we frequently hear from expectant mothers, along with our answers.
Does the baby's tooth calcium come from my teeth?
This question is frequently asked by mothers who may have had dental issues and are worried they'll pass on these problems to their baby. Simply put, no — a baby developing in the womb derives minerals like calcium for their teeth and bones from the mother's diet, not her teeth. What an expectant mother can do is be sure to eat a healthy, balanced diet rich in nutrients and minerals like calcium.
Am I at heightened risk for dental disease during pregnancy?
Pregnancy does cause significant increases in your body's hormones, particularly estrogen. This can cause changes in the gum tissue's blood vessels that may make you more susceptible to periodontal (gum) disease (commonly called "pregnancy gingivitis"). It's also possible later in pregnancy to develop non-cancerous overgrowths of gum tissues called "pregnancy tumors." The heightened risk for gum disease during pregnancy calls for increased vigilance in monitoring gum health.
What should I do to take care of my teeth?
It's important to brush your teeth thoroughly twice a day with ADA-approved fluoridated toothpaste to remove plaque, a thin layer of bacteria and food remnants that adhere to teeth. You should also floss daily and consider using an anti-plaque/anti-gingivitis mouthrinse. And, of course, you should see us for regular office cleanings and checkups, or if you notice swollen, tender or bleeding gums, or other abnormalities.
Should I take prenatal fluoride supplements?
This sounds appealing as a way to give your baby a head start on strong tooth development. Studies on its effectiveness, however, remain slim and somewhat inconclusive — we simply don't have enough data to make a recommendation. What does have a solid research record is the application of fluoride to teeth in young children just after they appear in the mouth — studies involving over a thousand teeth have shown 99% cavity-free results using topical fluoride applications with sealants.
If you would like more information on dental care during pregnancy, please contact us or schedule an appointment for a consultation. You can also learn more about this topic by reading the Dear Doctor magazine article "Expectant Mothers."
By Daniel P. Jones, DDS, Inc.
July 08, 2013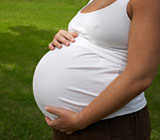 During pregnancy, a mother has many health concerns for both her baby and herself. Though it may not seem as important, dental health and development should be on that list of concerns, for both you and your baby. In fact, your baby's tooth development is already well underway just a few weeks after conception. Pregnancy can also present challenges to your own dental health that definitely deserves your attention and care.
Taking care of your own dietary needs and dental health is also the best thing you can do for your baby. The baby growing within you needs calcium, phosphorus, vitamins and other minerals for the healthy development of teeth and bones. That can only come from you eating a balanced diet rich in these nutrients.
During pregnancy, you are also more susceptible to gingivitis (inflammation of the gums) or other gum diseases because of the normal increase in the level of the hormone progesterone. In fact, some studies seem to indicate that severe gum disease might even raise the risk for premature birth and a low birth weight. It's important then to practice good dental hygiene during your pregnancy: brushing your teeth at least twice a day with an American Dental Association (ADA) approved fluoridated toothpaste, flossing and using an ADA approved mouth rinse that deters the buildup of plaque and the occurrence of gingivitis. Our office is also happy to provide you instruction on proper brushing and flossing technique to help you gain the most benefit from your daily hygiene.
By paying close attention to your own dental health and diet, you are actually doing the very best you can to provide your baby a solid foundation for a lifetime of good oral health.
If you would like more information on protecting your and your baby's oral health, please contact us or schedule an appointment for a consultation. You can also learn more about this topic by reading the Dear Doctor magazine article "Expectant Mothers: Dental facts you need to know."